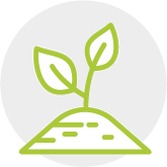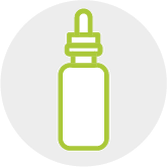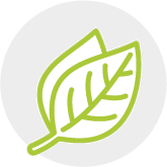 Why choose Premier US HEMP™ Extracts/Oils?
With so much information about Hemp Extracts/Oils, we understand it may be a little confusing. There are many options, some better than others. How do you know what you are purchasing? Where did it come from? How is it made? Does it contain chemicals? Do you want the cheapest or the absolute BEST? 
Do your research and you will discover that in a side by side comparison, Premier US HEMP™ provides some of the purest and most potent PREMIUM Hemp Extracts/Oils at very AFFORDABLE prices.
Grown & Manufactured in America
Premier US HEMP™ is grown & manufactured from a proprietary blend of hemp to create the widest spectrum of phytonutrients possible on farms in the U.S. Using 100% organic growing practices. 
Premier US HEMP™ is manufactured using only Hemp flower and aerial parts and ensures that no stalks, no stems, no seeds are used in the manufacturing process.
Processing of our Hemp Extracts/Oils
Our Hemp Extracts/Oils are processed by washing the hemp flower in food-grade ethanol (the same process used to create vanilla extract). The mixture is then evaporated until only hemp extract is remaining. By using this processing method, the maximum number of cannabinoids, flavonoids, terpenes and chlorophyll are retained to provide a FULL SPECTRUM HEMP EXTRACT. When this is done with care and attention to detail, ethanol can produce a much better product as far as breadth of Terpene spectrum and integrity of cannabinoids than the best CO2 extractors can produce. Most Hemp Extracts/Oils products that are created by using CO2 extraction methods, decarboxylate the product and produce CBD instead of CBD-A. In our ethanol extractions, the decarboxylation process also ensures there are no residual solvents in the product. End Result – A much better product that is safe and effective for you!
Quality Premium Floral Plant Extract
Using proven genetics to ensure superior cannabinoids, flavonoids, and terpenes, Premier US HEMP™ is made from premium hemp flower. ​We produce our Hemp Extracts/Oils and Topical products in our GMP facility and have our products tested with a third party. This is done to ensure purity, potency, quality control, and good manufacturing practices.